Community, Performance and Regeneration Residency
Memory of a Drowning Landscape
Memory of a Drowning Landscape
Community, Performance and Regeneration Residency
Next Residency:  December 6th-18th, 2017     Roma and the Malealea Valley, Lesotho
In April, 2016 the first phase of an experiment to perform the resonance of place began in Lesotho, southern Africa.  Memory of a Drowning Landscape built on the work of the Split the Village project, trying to articulate the global threat of climate change by looking at local loss.
In collaboration with students and colleagues from the National University of Lesotho's Theatre Unit, we began to explore the intangible cultural heritage* lost to communities visually, acoustically and orally along the flooded Phuthiatšana River Valley in rural Lesotho – the end result of the construction of the Metolong Dam.  We started by playing with ideas of giving and receiving directions to places that are dependent on disappearing landmarks and flexible concepts of time.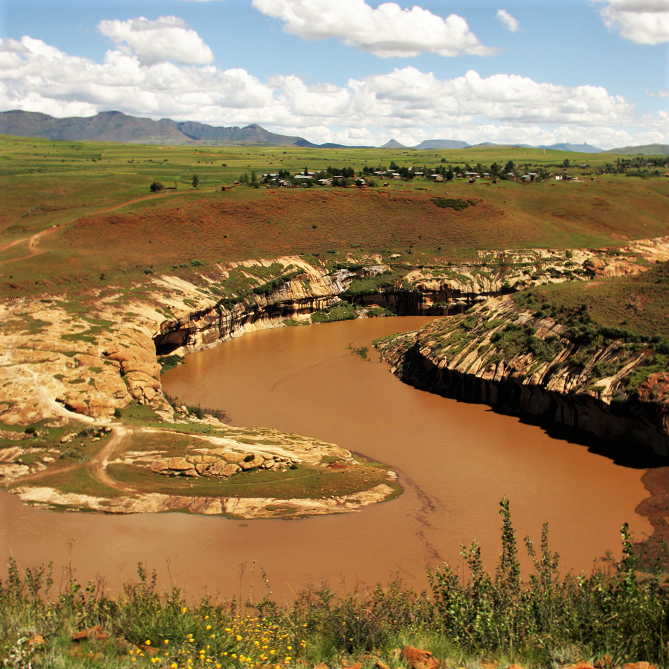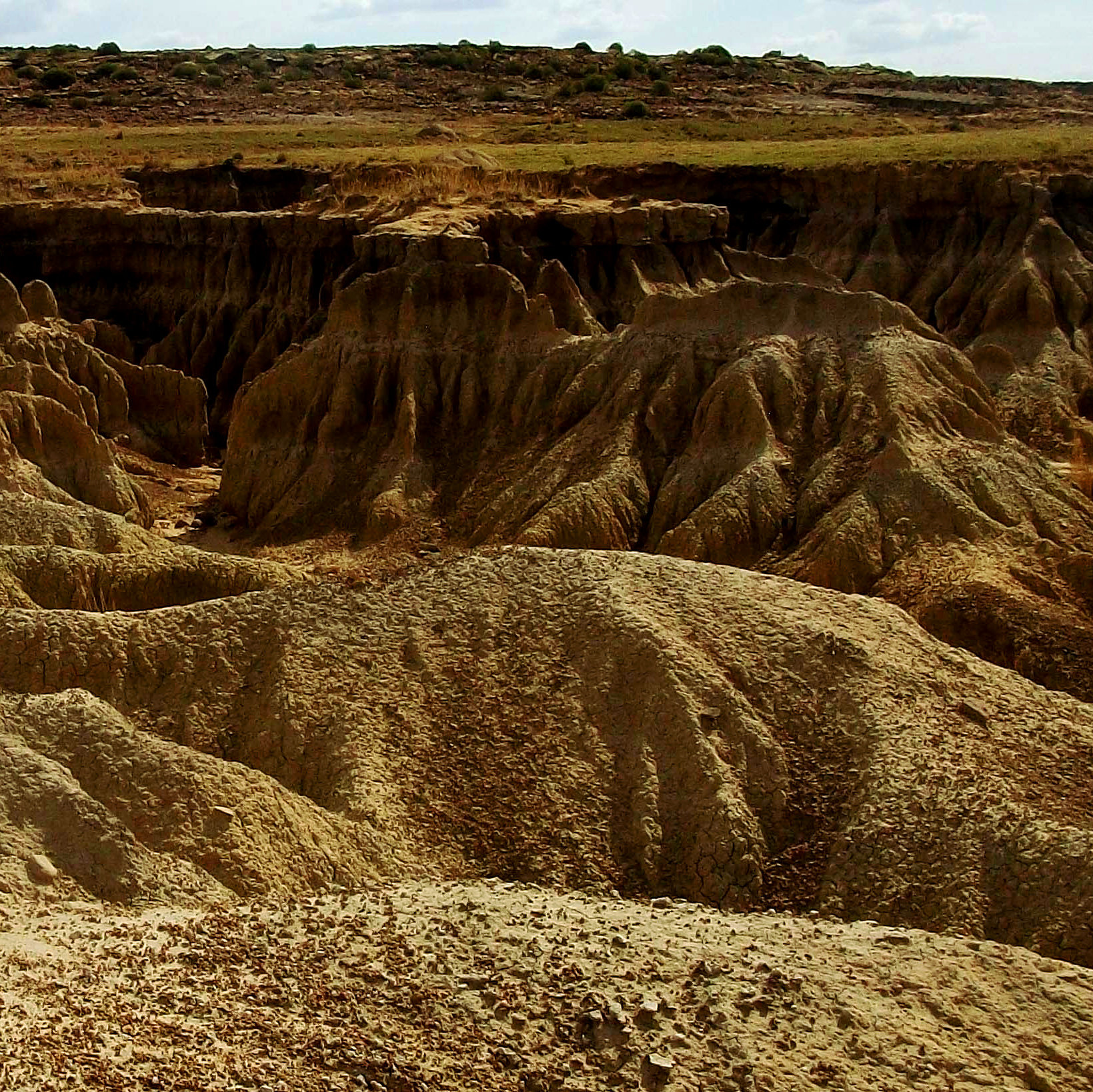 The piece we created, performed as part of Lesotho's National Heritage Day celebration, was a tragi-comedy about altered landscapes and the ways we move through them, the continued power of folklore and stories, and the corruption inherent in the battle over water.
Our successful experiment in 2016 provided some tangible evidence that there are ways to approach performing a vanishing world.  The challenge, as we continue the project, will be to discover ways to perform what still resonates by resisting easy illustration.  In continued collaboration with students and by reaching out to members of upended communities, the project will pursue deeper, universally resonant metaphors of what might no longer be: patterns of pathways submerged under the flood; dialogues that ricochet and undulate between the valley's embankments – moving from harmony to dissonance as the water rises; embodied markers represented by flesh and bone instead of stones; whispered names of plants no longer seen.  And, of course, we'll continue to follow elaborate directions to places that aren't there.
Memory of a Drowning Landscape will link its discoveries of intangible performance with the Metolong Mobile Museum Project's plan (also in early stages of development) to eventually offer access to what remains of the flooded Phuthiatšana River Valley's tangible heritage. The goal is to work in coordination with the traveling Museum as a way to herald its arrival in villages and venues, encourage communities to engage with and contribute to the collection of oral histories and artifacts, and to augment the interactive public conversation over heritage both tangible and intangible in Lesotho, on the African continent and as part of the global dialogue of place and home. A key project goal will be to begin to build a virtual archive of place that ripples out from beneath the flood and encircles the planet. 
Images, video, sound clips will be posted here during and after the December 2017 residency.
* Intangible cultural heritage includes: stories, songs and dances; sites of ritual or spiritual power; local knowledge of plants and herbs; and the community's "landscape map," which was irrevocably transformed once the flooding began and the mnemonic devices people relied on to "place" themselves vanished.