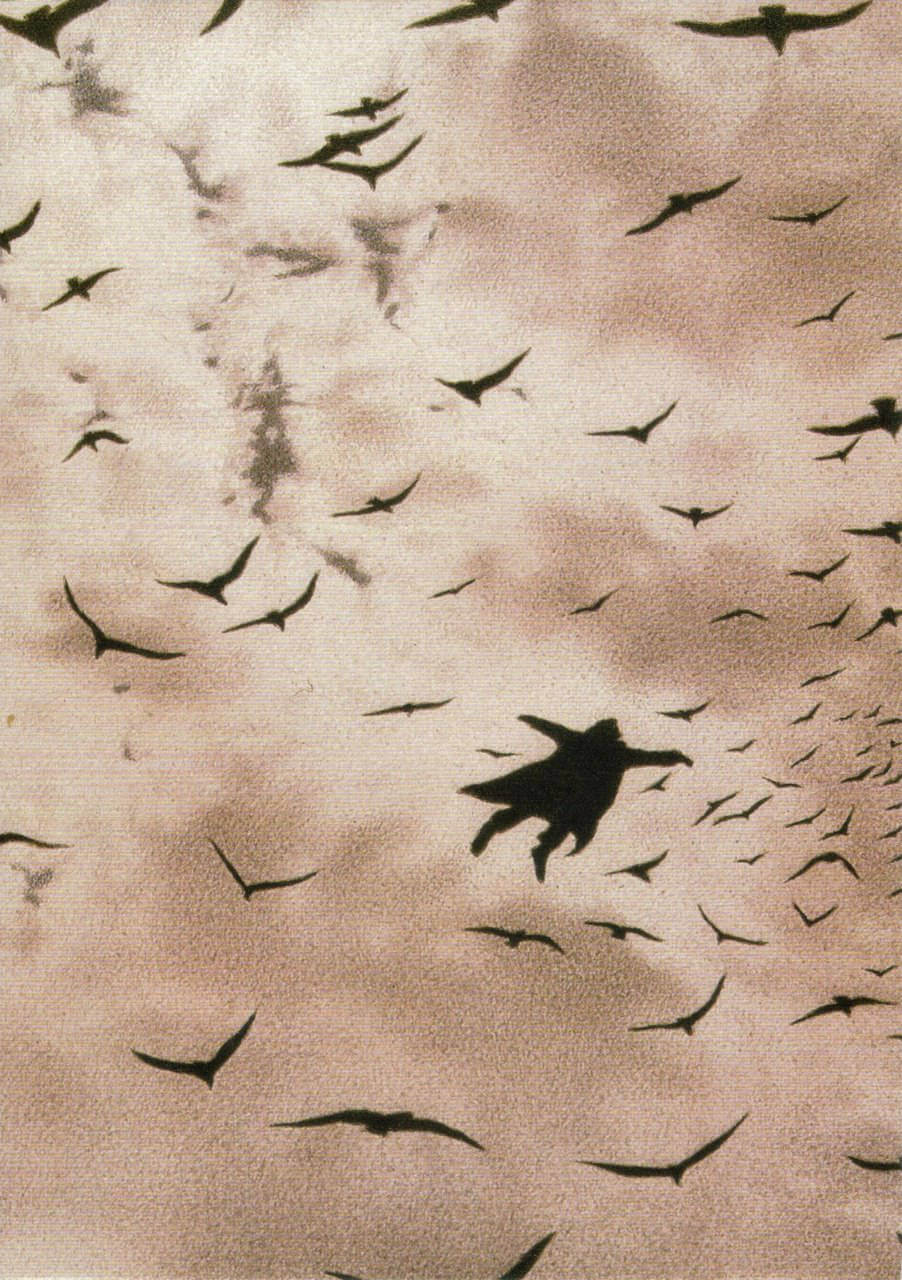 Surrogate Traveller / Outpost / Excavation / The Law of Falling Bodies / Water: An Illustrated Journal
Performance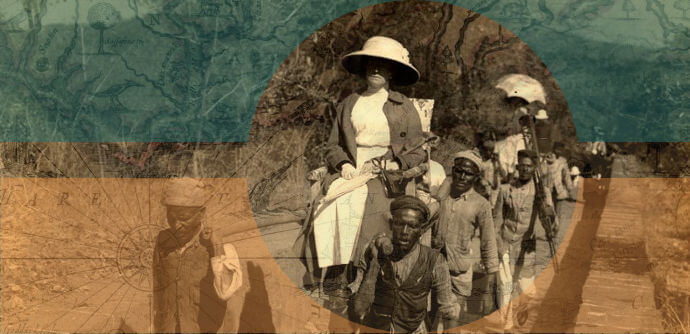 NOW IN DEVELOPMENT
Surrogate Traveller
The narrative and the actors are hijacked by a fractious national election, the inept American restructuring of an African university, and attempts by local villagers to catch a runaway coffin.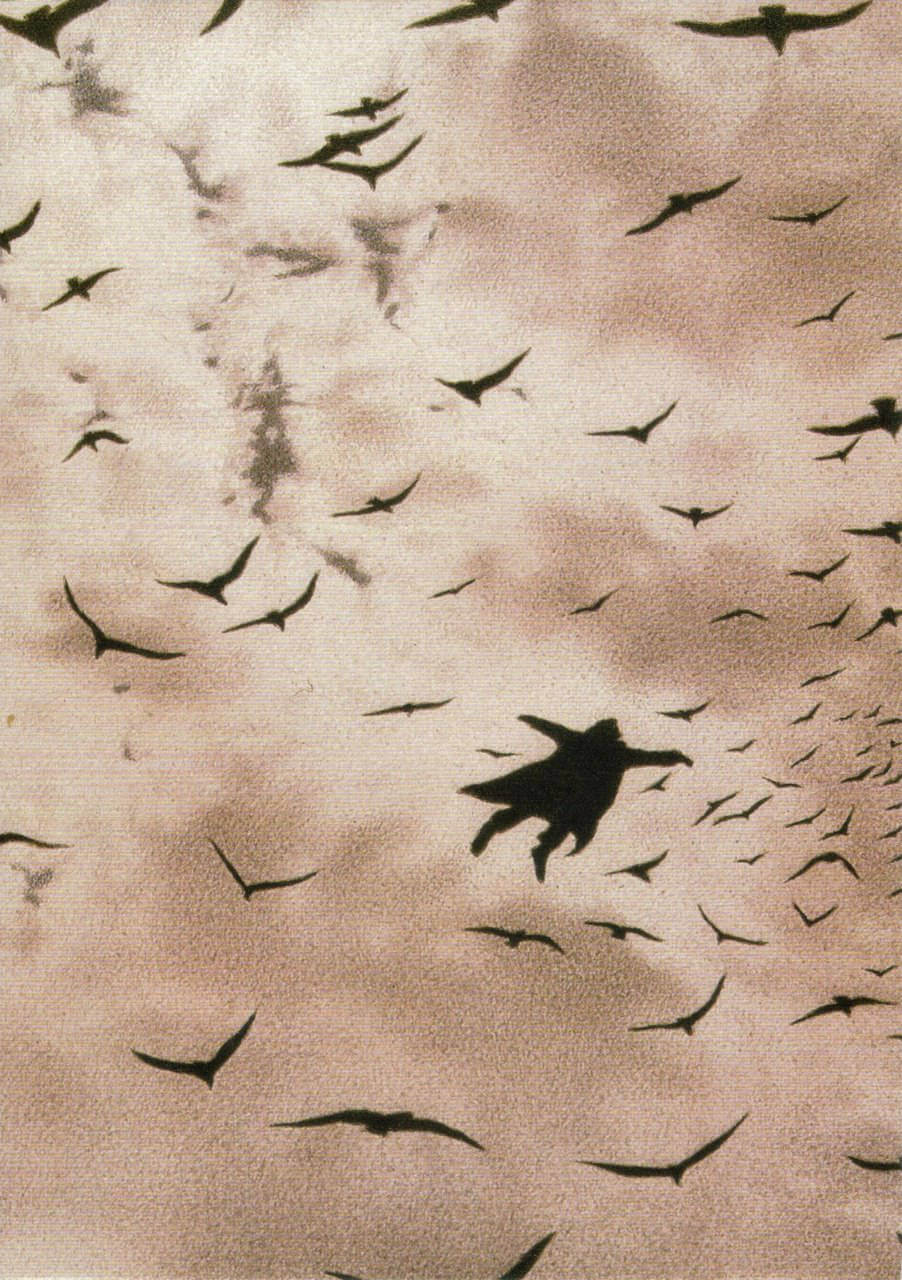 ONGOING & PAST PERFORMANCE PROJECTS
WRITER
The Law of Falling Bodies
WRITER
Water: An Illustrated Journal
Upcoming 2016 Workshop Dates TBA
Outpost
Writer/Performer
Outpost uses a simple set up (9 chairs, 8 actors, a screen, projections, a bell) and concerns a letter written from Lesotho, Africa. The piece begins as a reading, but quickly explodes away from the page as the actors engage with the narrative and characters it elicits, and with tangents those characters pursue, and with the actors own observations and stories. It's a partially scripted, partially improvised performance piece with infinite narrative possibilities, controlled and not-controlled by the actors – but also controlled and not-controlled by the audience.  Ultimate power rests with the little golden bell.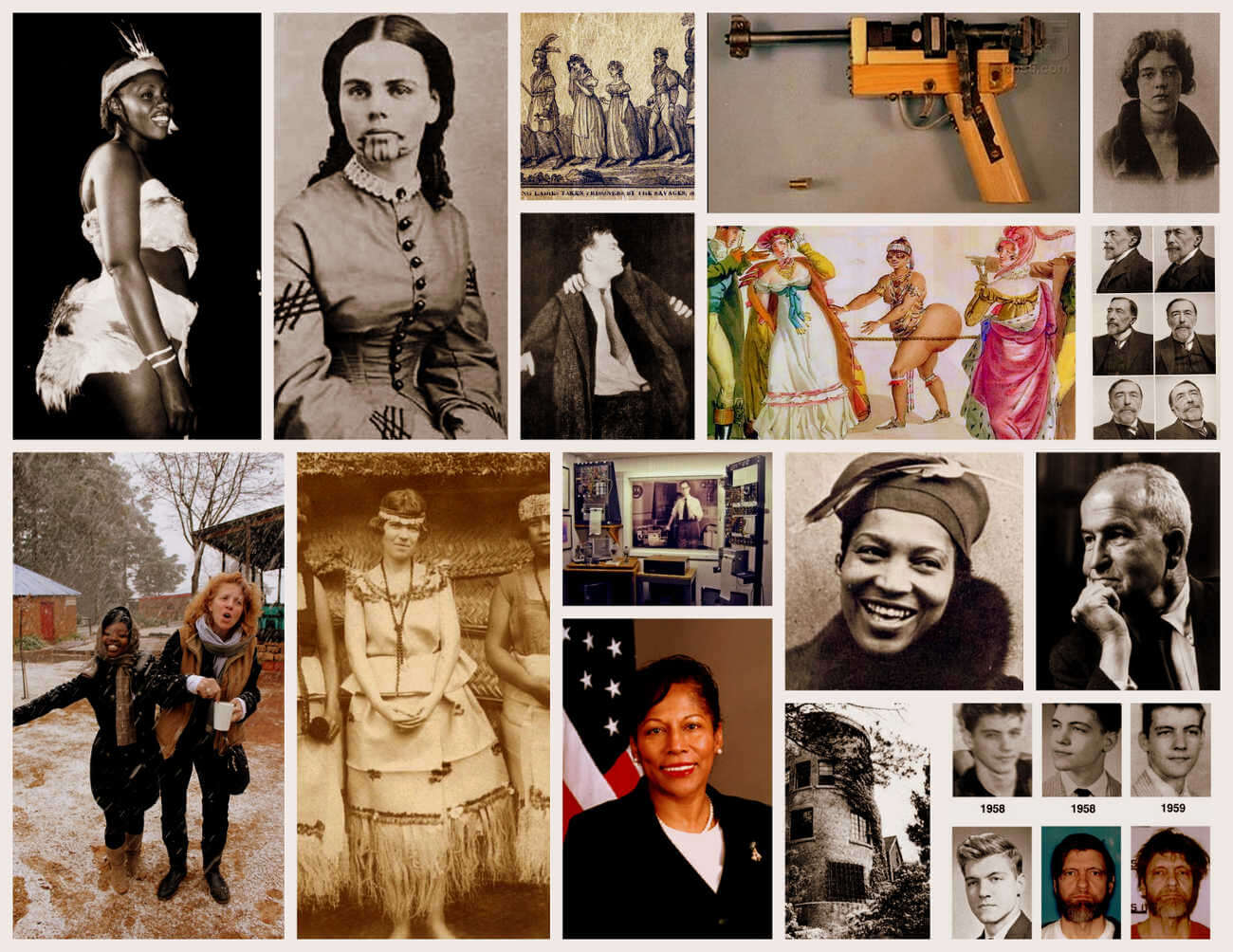 Outpost began as a one woman performance as part of Little Theatre at the now-defunct experimental clubTonic. A distorted "travelogue" that couldn't quite keep on track, the piece grew to include more actors as we struggled to find a form that would encompass what was happening to the text, as it became more than a Westerner's interrupted letter home – the single voice of the letter writer fragmenting into multiple storylines and tangents as she tries to chronicle her experiences in one of our planet's few remaining outposts.
The piece is still evolving. After the 2009 Resident Artist performance quoted above, Mabou Mines offered Outpost more development time and space – and in June 2010 the piece was performed again.
In September and October 2010, as part of IRT Theater's 3B Development Series, we took the piece even further – adding more actors, more threads, and more interruptions. Outpost currently includes: a story from southern Africa, the Unabomber, the Thematic Apperception Test, a U.S. Ambassador, the Venus Hottentot, nature vs. nurture, the Napoleon of Intelligence,  Decolonizing the Mind, insider/outsider, the Highlands Water Project, Margaret Mead, Coming of Age in Samoa,  Zora Neale Hurston, The Heart of Darkness, and Indian captives in the Old West.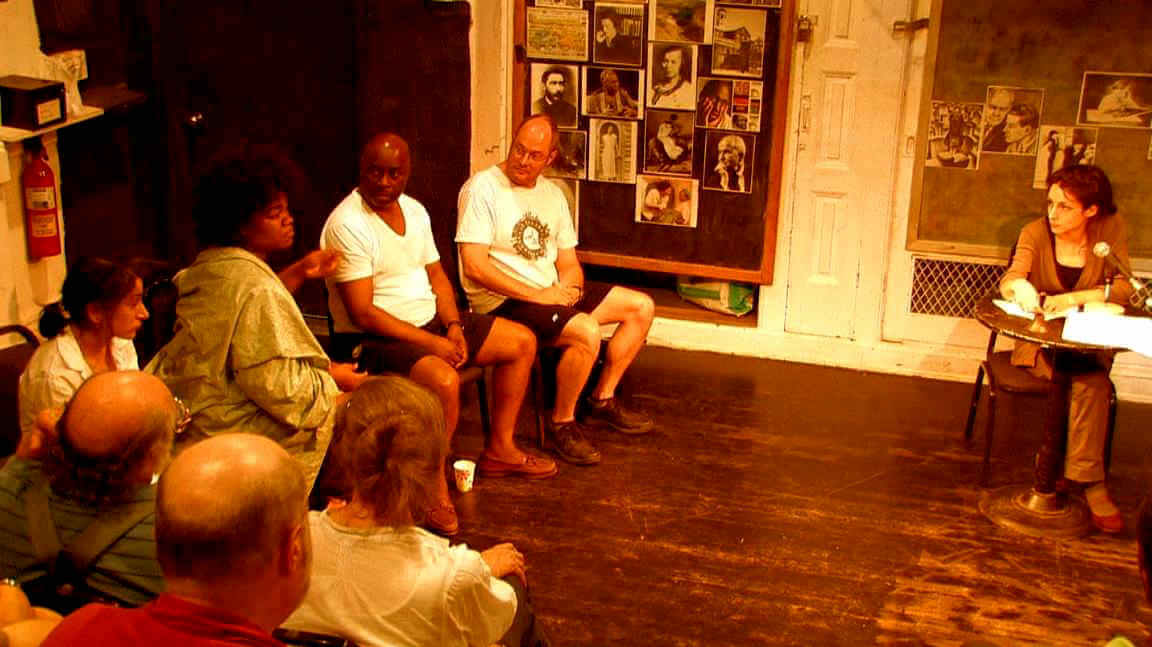 "I don't quite know what this is, but you have to keep working on it … this thing has legs!" – Ruth Maleczech, after Outpost's presentation as part of Mabou Mines' Resident Artist Suite

Maleczech (1939-2013) was an award-winning actress & co-founder of the avant-garde Mabou Mines Theatre in New York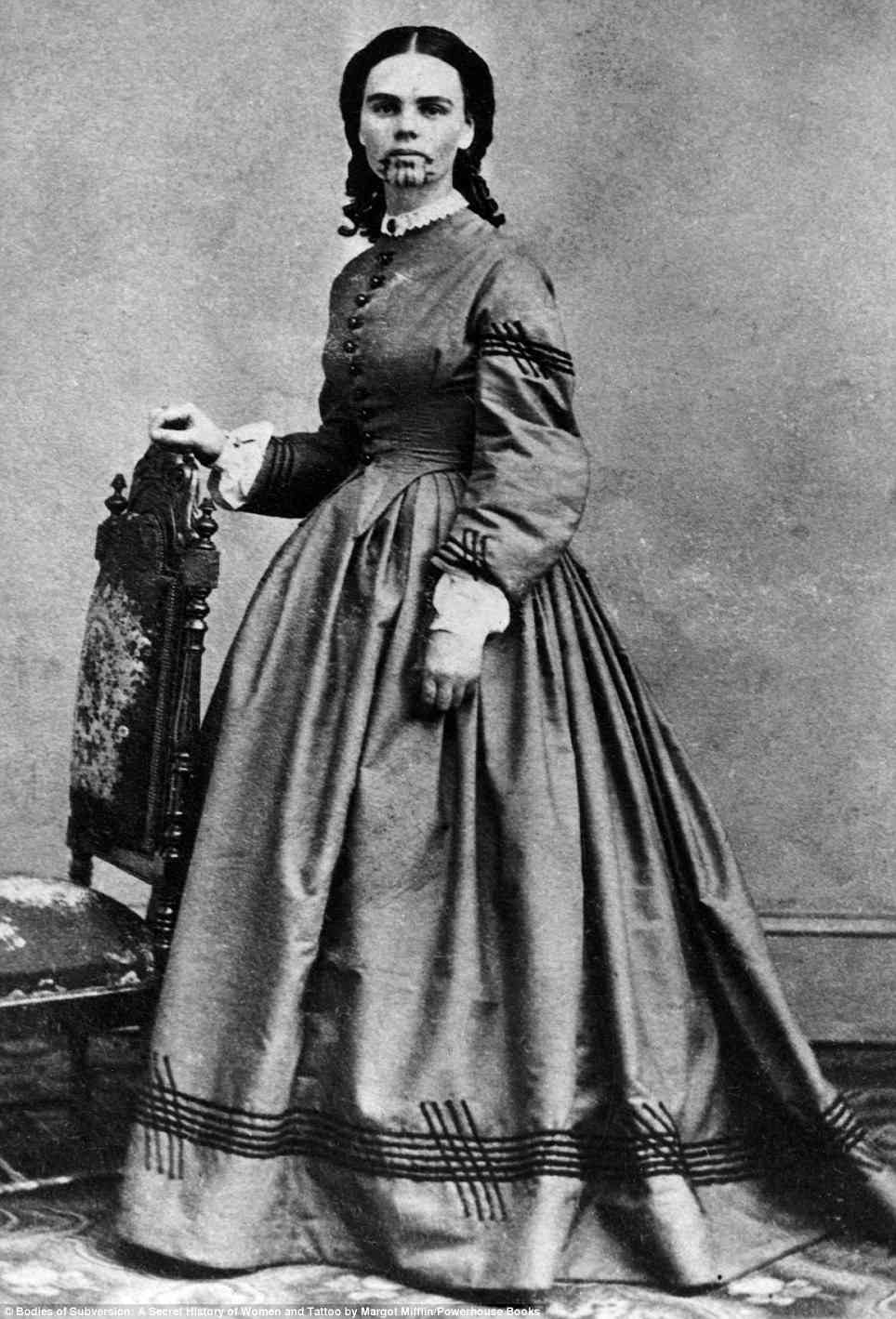 Outpost Cast
We'll return to the piece in the fall of 2015.
September/October 2010  IRT Cast: 
Haleh Abghari, Kelly Coffield Park, Nell Del Giudice, Vanessa R. Evans, Audrey Hailes, Hall Hunsinger, Katt Lissard, Cecil MacKinnon, Daniel Shor, and Seth Sibanda; director: Gregor Paslawsky
2010 May/June Workshop Cast:
Haleh Abghari, Kelly Coffield Park, Nell Del Giudice, Hall Hunsinger, Da'Vine Joy Randolph, Dan Shor, Seth Sibanda, and Katt Lissard;  director: Gregor Paslawsky
2009 March-May Workshop Cast: 
Nell Del Giudice, Tamu Favorite, LeeAnne Hutchison, Christopher Randolph, Dan Shor, and Katt Lissard; director: Gregor Paslawsky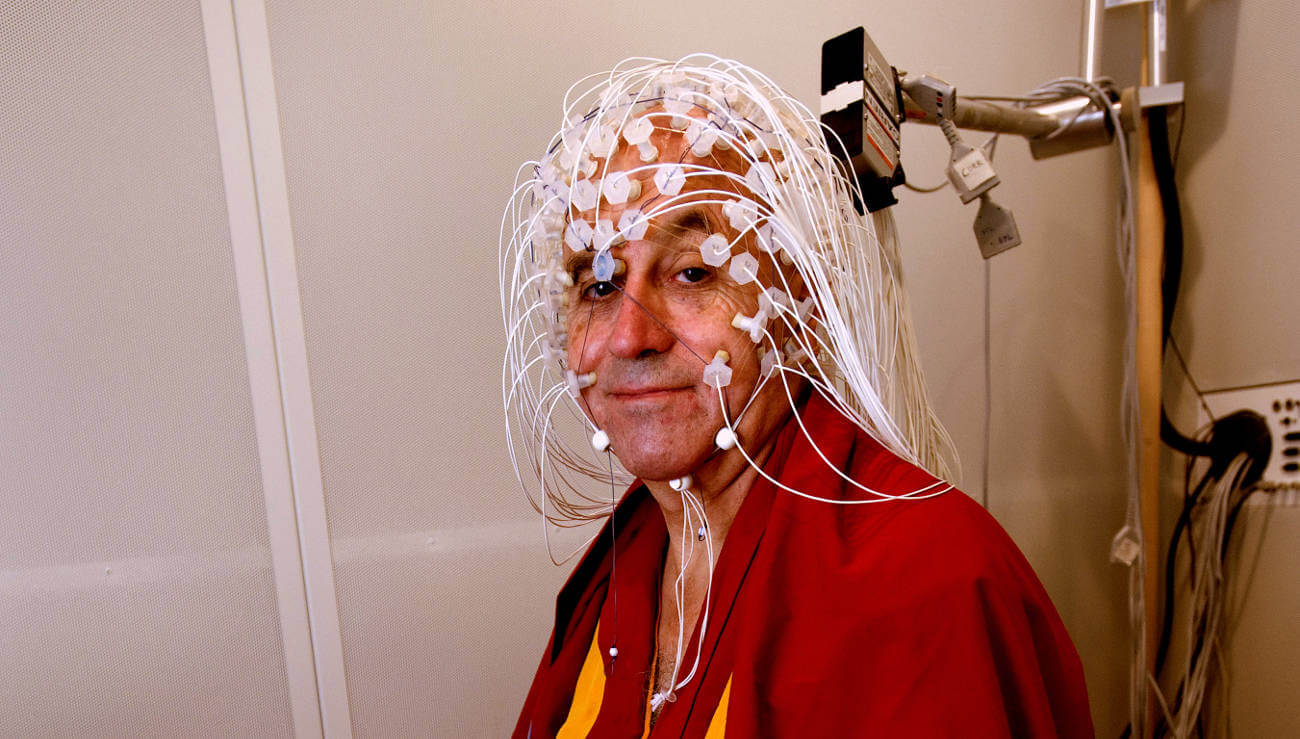 Excavation
Writer
Excavation follows two daughters, each searching for fathers who have lost themselves by losing part of their minds – one, through a bizarre railroad accident in 1848; the other, through the disintegration of dementia. The play jumps back and forth, between America in the mid-1800s and corporate corridors and science labs of today – visiting the 19th century's fascination with phrenology and the current burgeoning field of neurotheology along the way.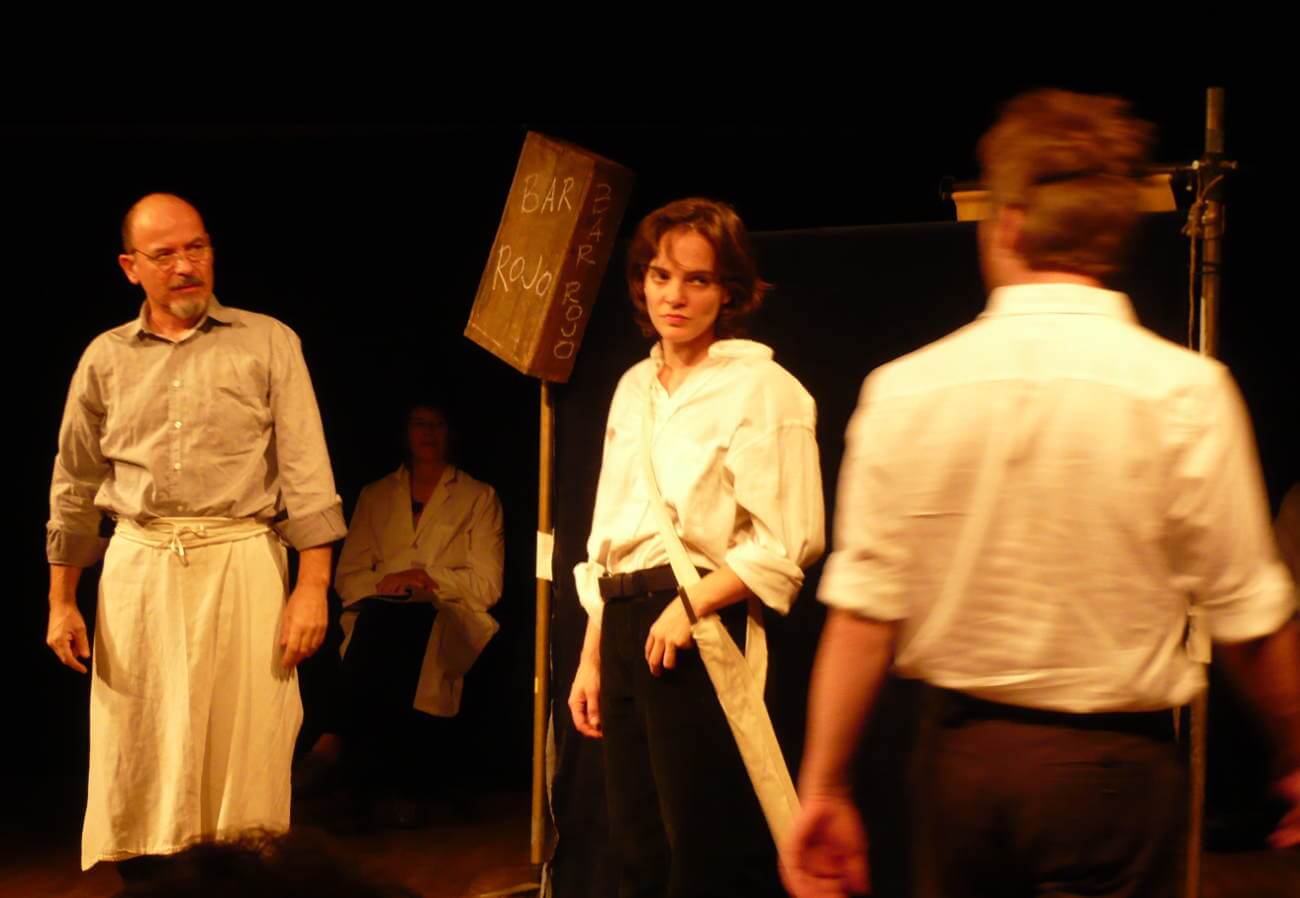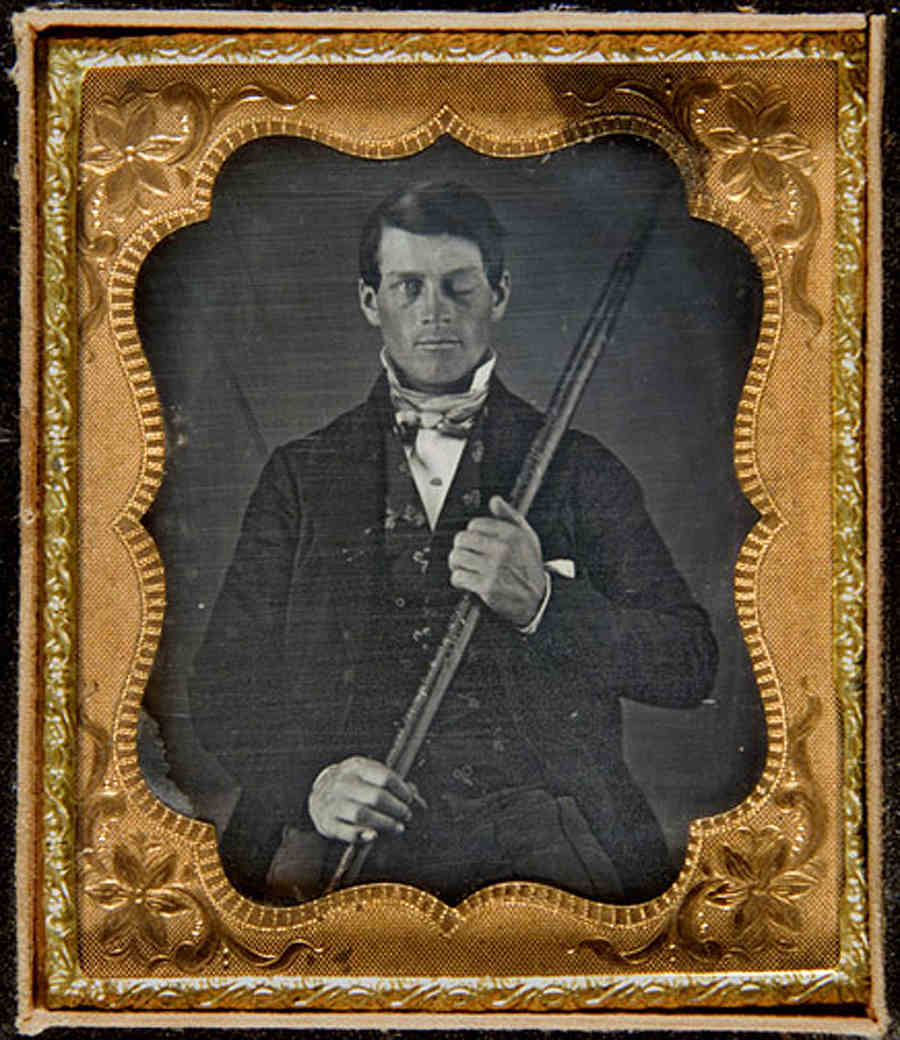 The play's genesis is the case of Phineas Gage, considered to have launched modern neurology. In 1848, Gage, the responsible, genial foreman of a railroad crew, was in a freak accident which left him alive but missing a chunk of the pre-frontal lobe area of his brain, transforming his personality completely. Gage's accident serves as backdrop, frame and echo for a harrowing present-day journey through the ravages of Alzheimer's disease.
Excavation's two daughters search for fathers in worlds as unique and enigmatic as the Barnum Museum itself, where Phineas Gage once did a stint in the Hall of Curiosities as The Only Living Man With a Hole Clean Through His Head. 
First work shopped as a staged reading at the old Dixon Place, Excavation is still in development, most recently as part of IRT Theater's 3B Development Series in the Fall of 2008.
IRT Cast and Crew: Michael Aiello, Tom Brangle, Chris Campbell, Anna Foss Wilson, Betty LaRoe, Cecil MacKinnon, Ralph Martin, Gregor Paslawsky; director, Gregor Paslawsky; a.d., Nell Del Giudice; design, Mick Kolodgy; tech, Mike Taylor
Original Dixon Place Cast and Crew: Carol Estey, Betty LaRoe, Keely Madden, John Nesci, Gregor Paslawsky, Bill Raymond, Dale Soules, Oliver Wadsworth, Will Warren, Marilyn Worrell; director, Rachel Dickstein; dramaturgy, Stephanie Coen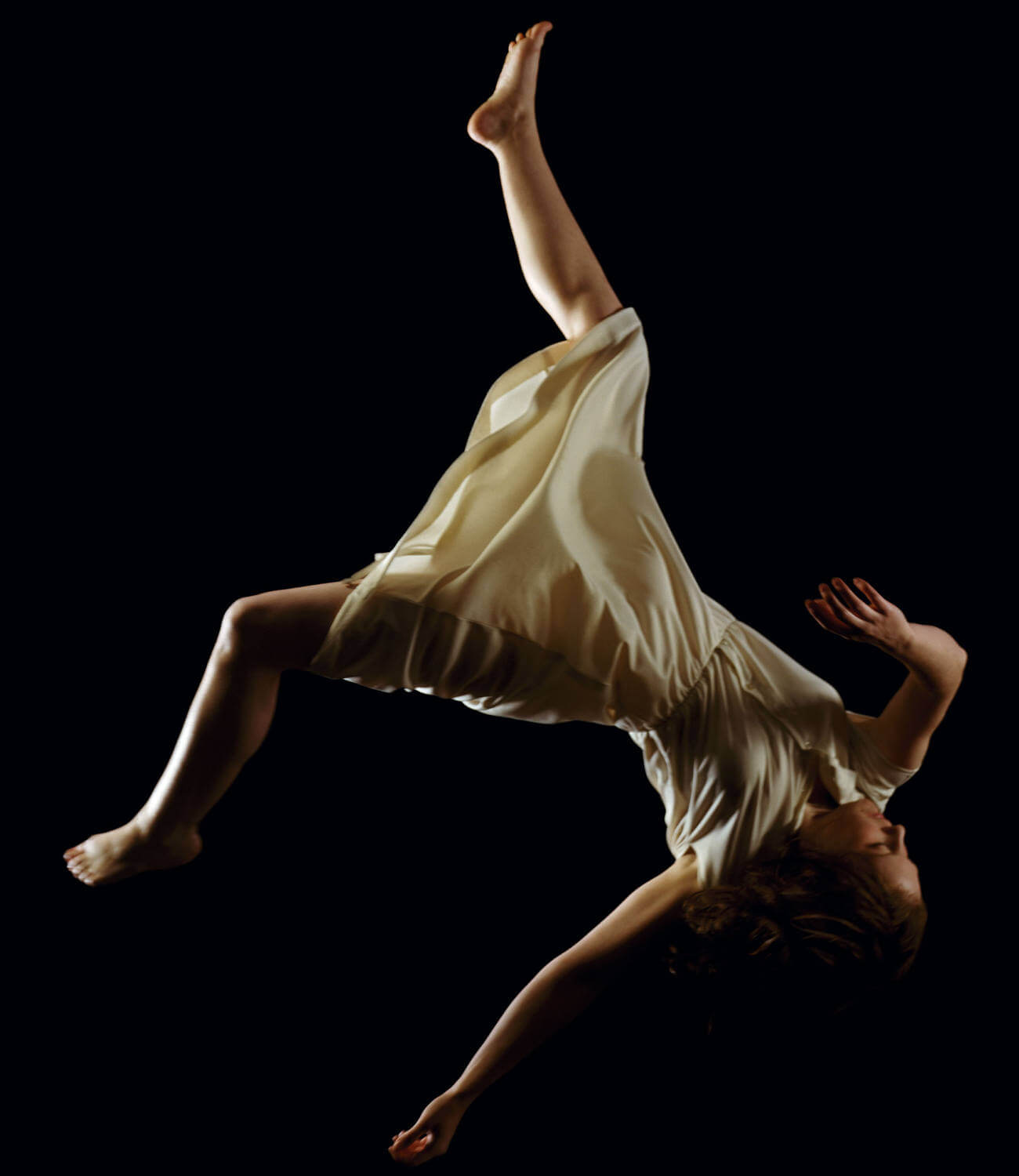 WRITER
Law of Falling Bodies
Law of Falling Bodies
Writer
This three character piece explores two aspects of our complicated relationship to the desire to fall/fly. The first has to do with asking where our compulsion-repulsion to falling comes from and how our fear translates into the yearning to fly.  Our nightmares are ruled by the sensation of plunging into the abyss; we make paintings to capture the dichotomy of the freedom/terror inspired by moving through air; we refer to the possibility of falling as metaphor and symbol. The second relates to the theatrical "ordeal" known as the Ring of Fire. Actors have been stepping into the Ring for years as a theatre exercise, primarily in connection to Le Coq/Gaulier-inspired clown work.  Why do they agree to step over that line and into the circle? What persuades anyone to voluntarily jump off that particular cliff, and what might be underneath the impulse?  Fear of falling and stepping into an imaginary Ring of Fire – how do these things connect, especially on stage? To find out, the play recreates the Ring, examines the relevant rules of physics, and attempts to comprehend the miracle of juggling.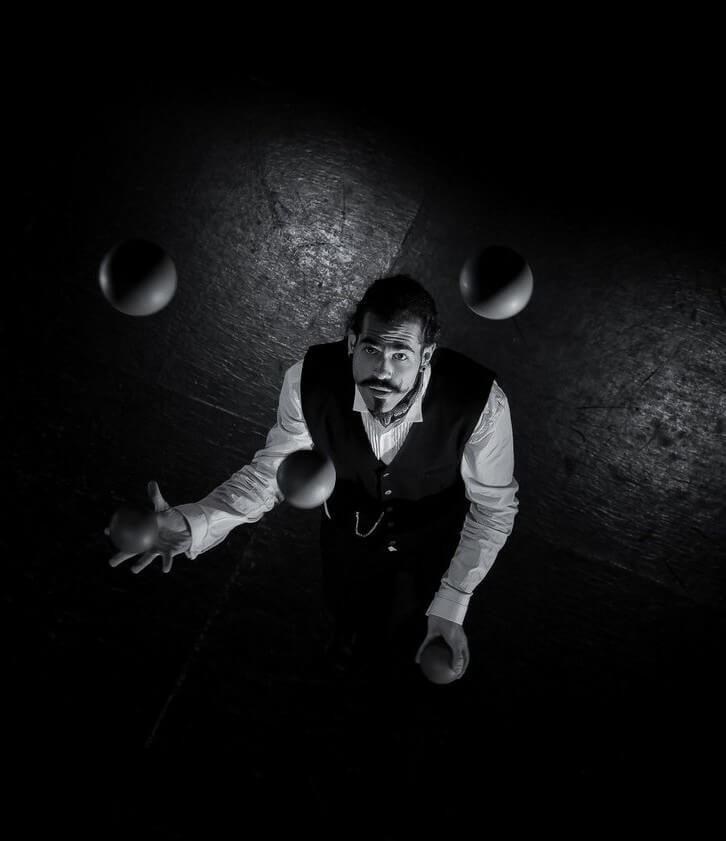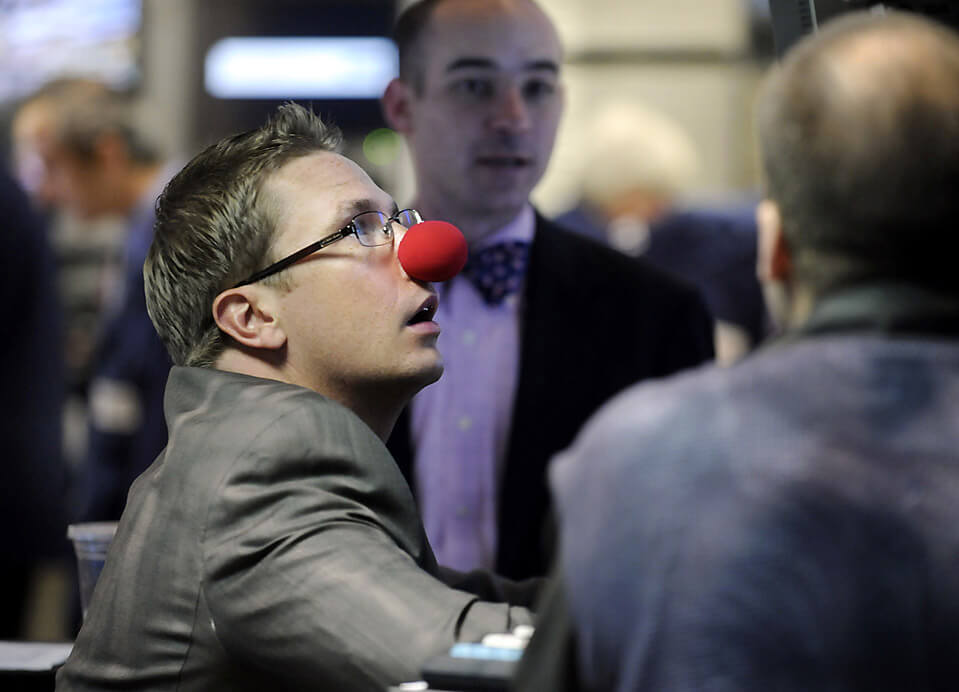 Dr. Madeline Caker is a physicist specializing in bodies in motion, specifically, falling bodies.  She's retreated into her research and teaching in order to avoid looking directly at what incessantly haunts her – her dead brother, Jerome, who was obsessed with flying.  Leopold is a former actor and "dark clown" who's refashioned himself into a workshop facilitator focused on unlocking the deepest insecurities of everyday people in order to free them from themselves – using the Ring of Fire as his primary tool.  Concerned by a disturbing trend he sees in his clients, Leopold seeks out Madeline's expertise in the hope of solving the mystery. The three characters come together around the Ring of Fire, each looking for the means to fly.
Short-listed for the 2008 HotINK! Festival, the play is still in development. Early scenes were first presented at a New Georges Performathon (2003); a workshop production of a complete version was presented in 2004 at the Vern Cliffe Center for the Arts, Portsmouth, Ohio, as part of the new-works-in-progress Third Millennium Festival.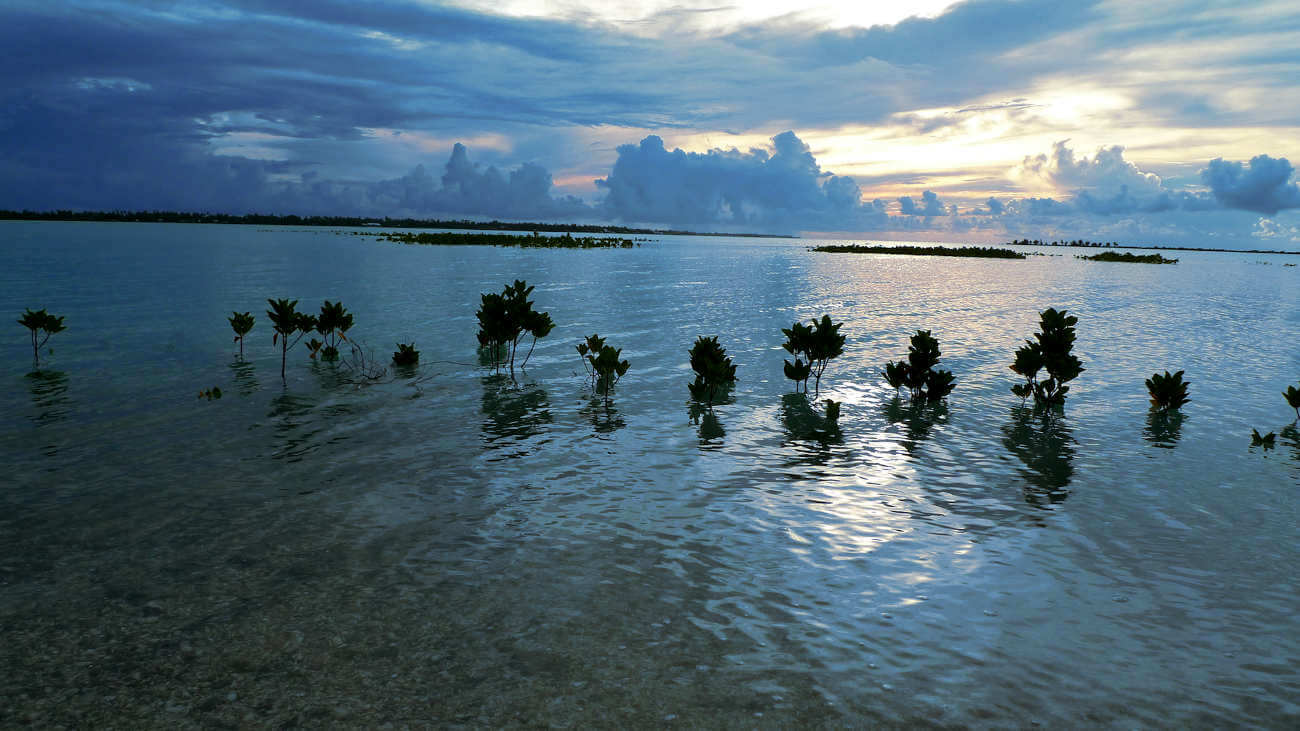 WRITER
Water
An Illustrated Journal
Water: An Illustrated Journal
Writer
Described by Mabou Mines' Lee Breuer as "Fellini meets the Sierra Club" (he meant it as a compliment), Water explores the manifestations, both ridiculous and frightening, of the looming global water crisis. Three washed-up dowsers hope to strike it rich by writing a self-help book; an expert on renewable resources testifies before a shady Senate sub-committee; corporate scientists race to design a feasible "big bladder" to transport fresh water across the Atlantic; and the sinking island nation of Tuvalu looks for a higher/drier place to call home.  These disparate threads are held together by the journal entries of a playwright in the aftermath of September 11th as she struggles to justify putting together a theatre project while the ruins are smoldering.  Contemporary elements are intertwined with the exploits of an anthropologist, circa 1820, traveling the Wild West with a slow-witted fur trapper as he decimates the beaver population to satisfy fashion's demand for beaver skin hats. Throughout, the trapper's boss, John Jacob Astor, waits with his faithful tailor at the Astor Place subway stop in Manhattan for a train that obviously isn't coming.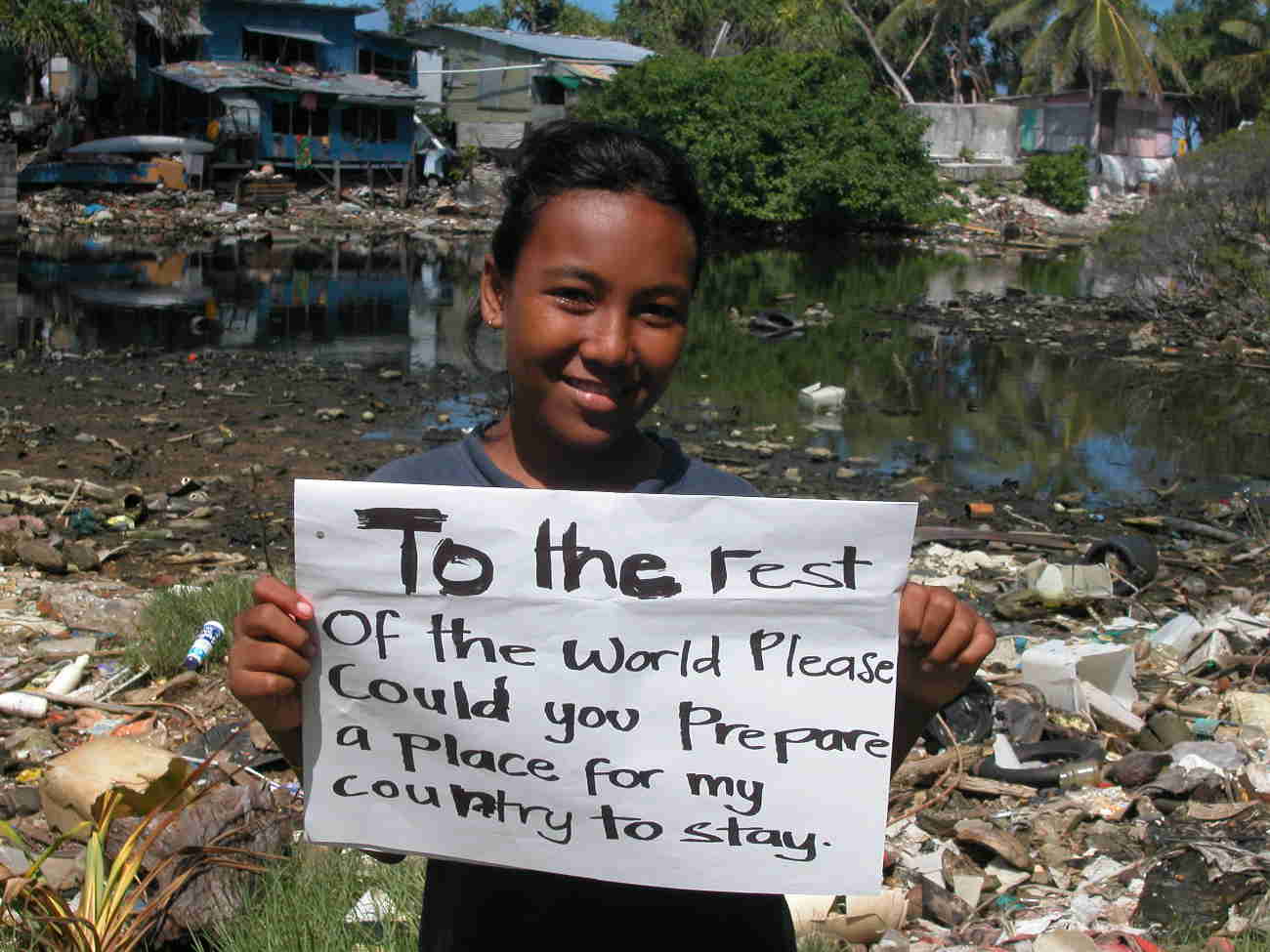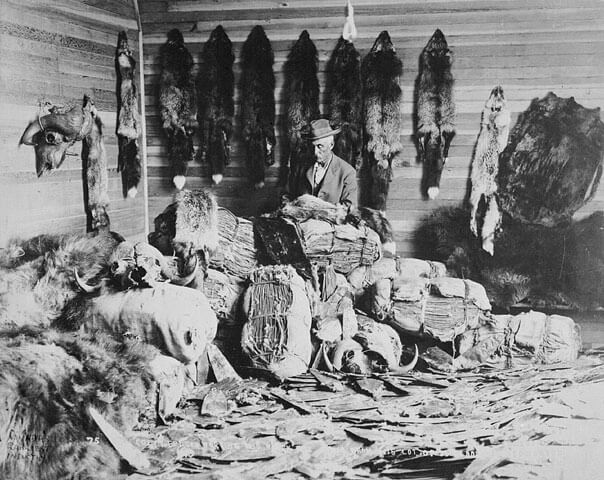 Water:  An Illustrated Journal was created (in part) under the Resident Artist Program at Mabou Mines, September 2001-March 2002, with Voice & Vision Theatre's Jean Wagner directing, soundscape and projections by Peter Hoyle, and a cast which included: Lynn Cohen, Ron Cohen, Dzu Do, Carol Estey, Cassie Han and Lee Anne Hutchison.  A section of the piece was performed at Mabou Mines in March 2002.  The play was completed in August of 2005 and presented in a staged reading at Chez LaRoe performance salon in September 2005.  In 2008, as an extension of the work, an environmental performance/installation piece, Mostly Water, was created with flood survivors in the Root River Valley of Minnesota. The residency was funded through a Jerome Foundation Grant at Cornucopia Art Center, Lanesboro, MN.
We hope to workshop a new version of Water this summer, 2015, in Massachusetts.